WHAT OUR RIDERS ARE SAYING
"I can't believe I've ridden all these years without these RYT-There Saddle Bag Shelf Set!
I Love not having to think about where did I put all my stuff. It is great not having to search through the bags every time you need something while on a ride."
Brenda
"My trunk is now so good looking on the inside. The RYT-There material feels so great!"
Brenda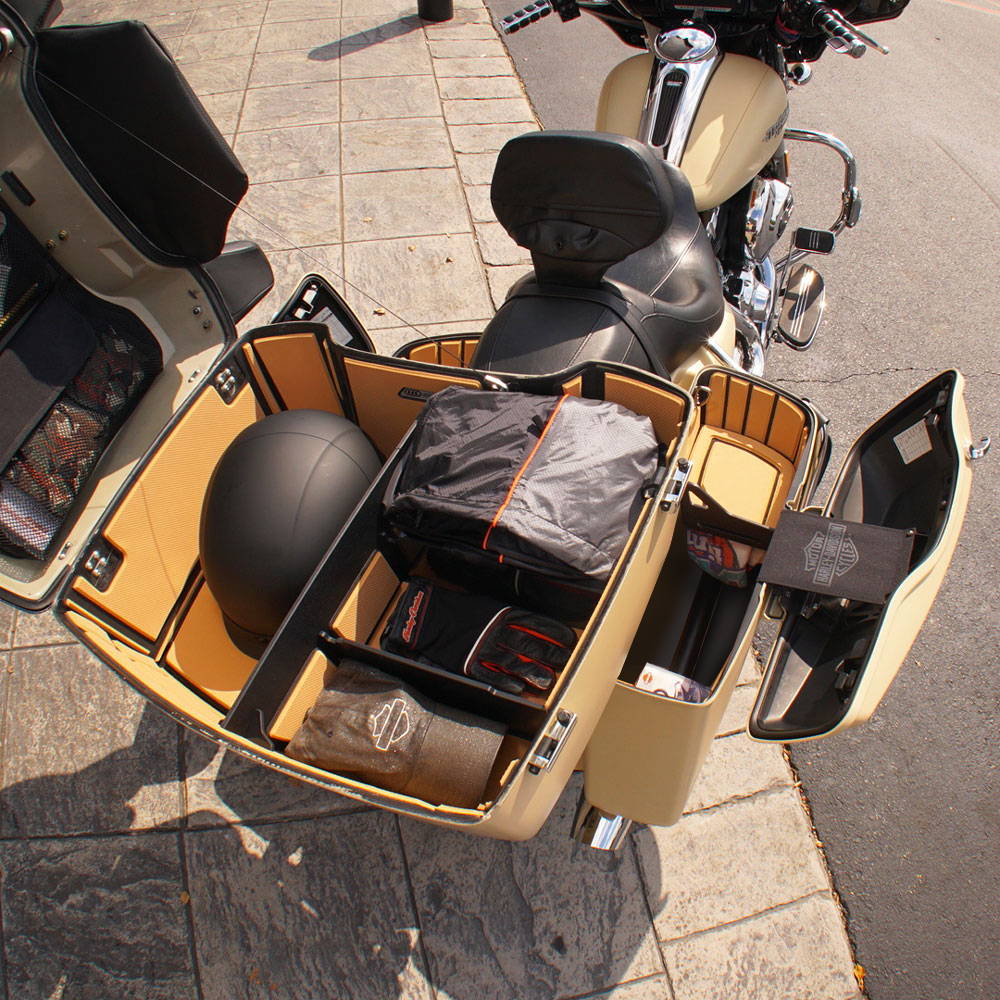 RYT-THERE ORGANIZER
FOR TOUR PACKS
VIDEO