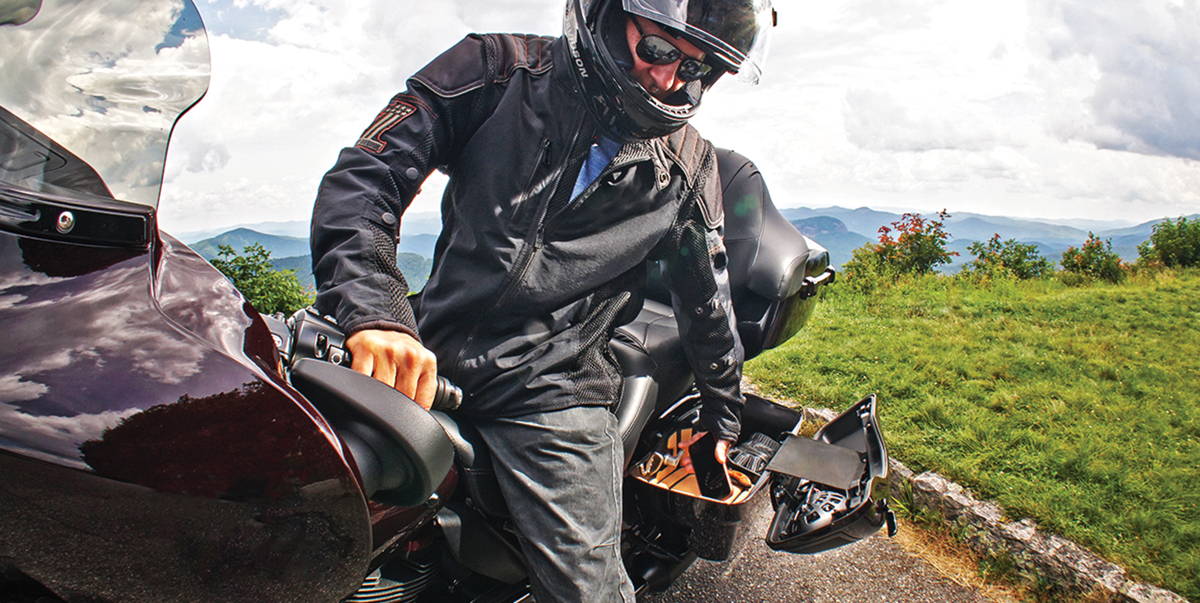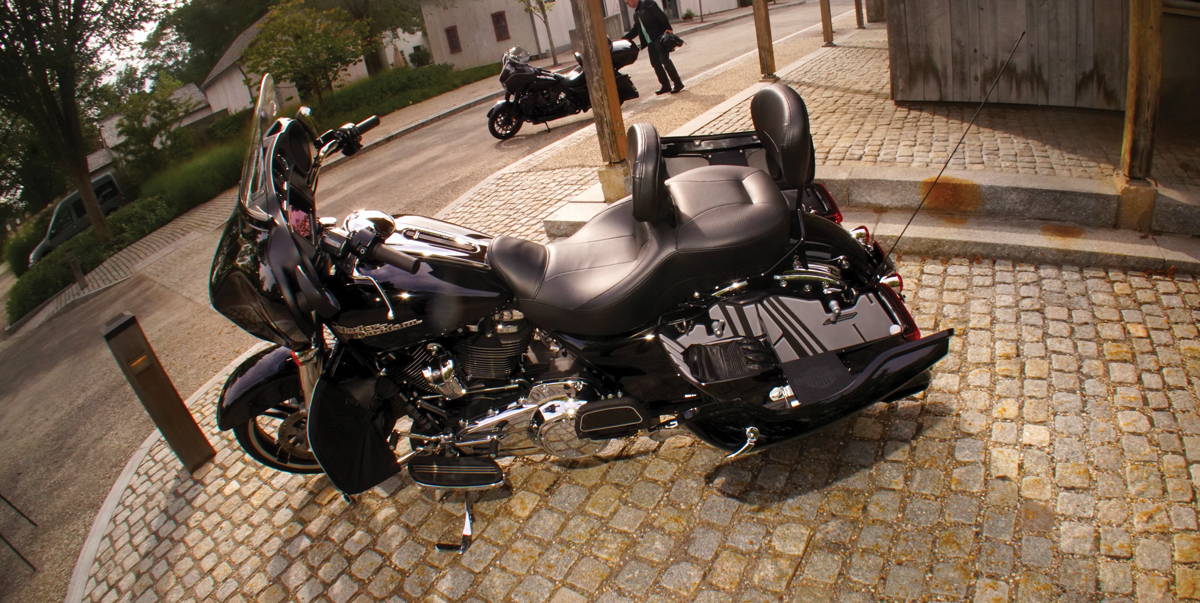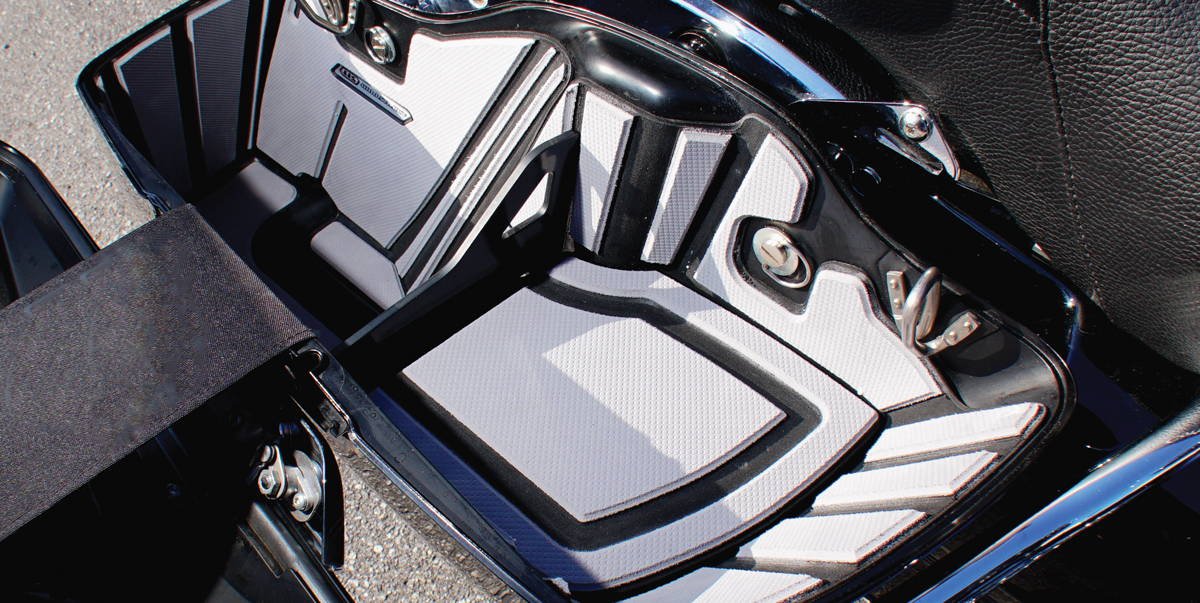 FINISHER SADDLE BAG LINER
Designed to compliment your Ryt-There Saddle Bag Shelf Set (sold separately)
The Finisher does just that, it finishes what the Ryt-There Saddle Bag Shelf Set started…namely…transforming your saddle bag look, usability, and contents protection. The Finisher pieces "key" into the Ryt-There Saddle Bag Shelf Set foundation in an intuitive, well thought out way, and builds from there. The result is a look and protection level that compliments how beautiful the exterior of your saddle bags, and your motorcycle. Key features are:
Tool-less, adhesive backed, intuitive installation

Impact resistant EVA foam for saddle bag contents protection

Anti-microbial formulation so wet rain gear, bike covers, and other wet contents don't turn your saddle bag interior into a science project

Improves the sound quality of saddle bag audio components

Awesome look

Patent pending

Made in the USA
Ryt-There Saddle Bag Shelf Set sold separately
NO FRUSTRATION AND SEARCHING
RYT-THERE Saddle Bag Shelf Set and Finisher Saddle Bag Liner together

keeps everything where you put it at the beginning of your ride.

Sunglasses

Wallets

Phone

Personal Protection

Keys

Express Passes

Cameras

Tablets and Laptops

No fumbling around in your saddle bag when you need your important stuff!

WHERE...? RYT-THERE!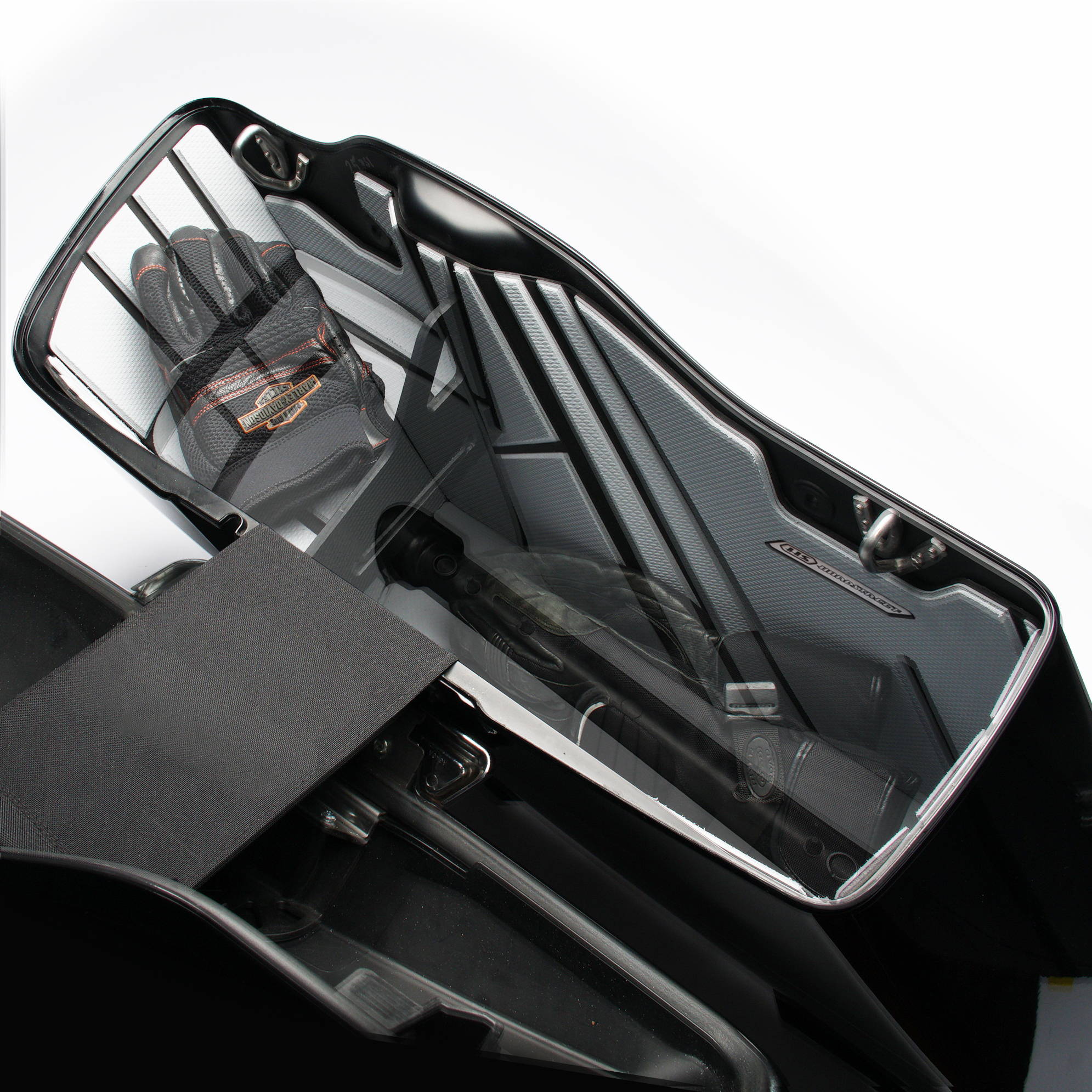 EASY NO TOOL INSTALLATION
Install your Finisher Saddle Bag Liner ( estimated 10-15 minutes for each bags)

*RYT-THERE Shelf Set must be installed first

1. Just peel back the adhesive backing paper on foundation foam inside wall towards the bike

2. Line up the notch of foam to RYT-THERE Shelf Set foundation

on inside edge of saddle bag.

3. Begin sticking down the foam foundation here. Work your way around the front and opposite side walls

4. Install bottom floor sections. DONE.

5.